THE INTERSECTION OF FAMILY VIOLENCE AND CHILD SUPPORT LAW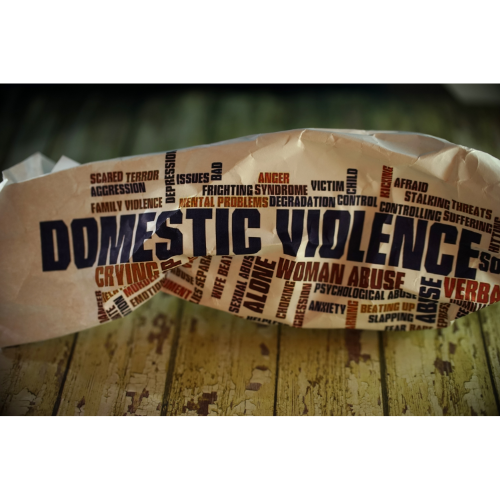 By now, everyone has heard and opined on the domestic violence controversy involving Ray Rice and his wife, Janay Palmer. If you're unfamiliar with this story stemming from a February 2014 hotel elevator assault, step into a time machine and watch any US news show circa 9/1/2014 to 9/15/2014 to get caught up (or just Google it). The story raised a lot of questions on violence against women, domestic abuse, employer negligence, justice, and forgiveness. The story has used up its life in the news cycle. However, issues concerning the modern fact of domestic violence remain: there are still people living in abusive relationships; there are still abusers hoping their victims will remain quite; and there are still victims too fearful or too controlled to muster the strength to say no more. Since these issues remain, it is up to reasonable people to do all they can to help victims caught up in domestic violence relationships. No one should ever suffer from the hands of a partner the way Janay Palmer did in that elevator.
As a child support lawyer, I've seen the intersection of domestic violence and family law. I speak as an observer of a family law system that is too often filled with physical danger for those seeking or paying child support or those battling for custody of children. I've observed the woman who calmly states one thing regarding support and custody while sitting in the same room with her ex-spouse, but then flips the story in her ex-spouses' absence, sharing through tears how she fears for her life and the lives of their children. I've observed the aggressive mother who needs to be calmed and warned not to place her hands on her child's father. I've reviewed sworn affidavits detailing chilling acts of violence one parent is alleged to have committed against the other. Indeed there are countless ways domestic violence enters the family law process, the courtroom, and the child support office. It is worth repeating that court bailiffs sometime seem more of a necessity in family court than in criminal court. Folks in criminal court tend to be on their best behavior. It is also worth stating child support office staff should be ever more vigilant against the ever-increasing threats posed by unruly or out of control individuals. Parents' kids, money, and love lives are often at stake in this complex world of family law and all participants in the family law legal system should take time to reflect on ways they can reduce tension.
One issue that is very important in domestic violence situations is the issue of alleged victim credibility. I am no mental health professional or therapist, but I have concluded that the number one desire of a victim of domestic violence, after the obvious desire to be free from the physical or emotional blows of an abuser, is the desire to be believed. It is the desire for others who are not privy to the behind-closed-door domestic conflicts in her life to believe her claims. An abused victim may avoid speaking up because in addition to the shame and embarrassment she feels, she may think no one will believe her. If she knows her claims will be believed, then she may likely take the chance to speak to individuals who have the ability to do something to help her. This credibility issue is huge. In fact, abusers understand it too! An abuser will often use the "no one will believe you" line as a form of manipulation to continue the victimization and prevent being brought to justice.
One thing that makes it hard for true victims to be believed is the unfortunate fact that some alleged victims lie. Some alleged victims swear untruthfully to alleged violence that never happened or color past events in ways to gain an upper hand in divorce court or the child support office. I've observed where one parent levels the accusation of spousal or child abuse against the other parent, only to later admit they may have exaggerated their accusation. Child support and custody battles are tense enough, leveling false accusations in the mix only inserts more division, confusion, and pain. Crying wolf makes it more difficult for neutral officials to protect real victims and their children from actual abuse because they're forced to sift through true and untrue allegations and may come to doubt the motives of sincerely suffering people. 
·        If you are the victim of family violence, make sure your case is tagged as such before any court or state agency for your own protection.
·        Do not lie or exaggerate domestic violence. Once you have ruined your credibility with your lawyer, judge, caseworker, child protective services, police, etc., it is very hard to regain it, and lying will make it more difficult to trust what you say during the life of a case.
·        Abused men must speak up too. There is nothing weak about saying no to abuse. Understand that family violence laws and state agency policies are meant to be gender neutral and it is up to you to exercise your rights, even if you are a man.
·        If you're living in Texas, and you're suffering domestic violence, please make contact with an organization listed on the

TexasCouncil on Family Violence

directory website

to obtain help. Help is available and you owe it to yourself and/or your child(ren) to NOT continue suffering alone.
The above is for informational purposes only and does not constitute legal advice nor does it create an attorney-client relationship between the writer and reader. It is prudent to speak with an attorney before making any major legal decision.